! TABLE: ************************************ * * ************************************ * * * * * * * * * * * * ************************************ * * * * * * * * * * * * ************************************ * * * * * * * * * * * * * * ************************************ >
Home of the

The club is open to all owners of 1966 & 1967 Chargers in the New England states. It is simply a way of keeping in touch with each other and getting together at scheduled events. Our best turnout was eight cars at NE Dragway in 1997. We hope to improve on that this year. We could be the largest gathering of these rare machines.
If interested in participating, e-mail your name, address and Charger year, COLOR, engine cid and any special features. Pictures will also be accepted to be included on the home page.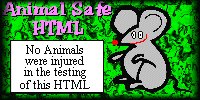 This Page was Designed and Published by Some Kid,(please mail me if you like my work are looking for some one to design your page) and Special thanx to Really Neato Web Design.
[ Previous Two | List | Join | Random | Next Five ]
This Mopar Webring member site is owned by Elmo.